This year when I was paddling in the beautiful, unspoilt and uncrowded island of Ithaca, I saw a dead turtle floating upside down. I really don't know what killed it, but it was impossible to avoid the thought of a belly full of plastic being the reason.
At that point, I started collecting bits of floating plastic - which most paddlers do anyway - and started photographing them at the end of the day. I also went in my kayak to an unused beach which was covered in plastic litter and cleaned it up, eventually with the help of locals and of my friend Giorgos who used his rib to take away most of the bags that did not fit on my boat. A few weeks earlier, he had done another clean up on a beautiful and remote part of the island too.
This problem affects not only this island, but most islands and most coastal areas in the world. Even the most remote fjords in Patagonia have plastic rubbish in them. It is disheartening to see such beautiful spots polluted by plastic trash and even more distressing seeing magnificent wild life threatened by this plastic tide.
To help bring about change, Explora is moving from being a LTD company to a Community Interest Company, so we can house education & environmental projects, obtain grants and work with other organisations that have an environmental approach to their outdoor activities.
Paddlers will be able to join in litter picking from the sea and the beaches in all our trips and will also be able to participate in organised clean ups. An important part of litter collecting is documenting it and taking a look at the components we find in this plastic tide. Maybe this can help raise awareness of harmful products and and can change our attitudes towards the use of those objects. One example are plastic straws which litter almost every beach in the world.
If you have ideas you would like discuss, get in touch.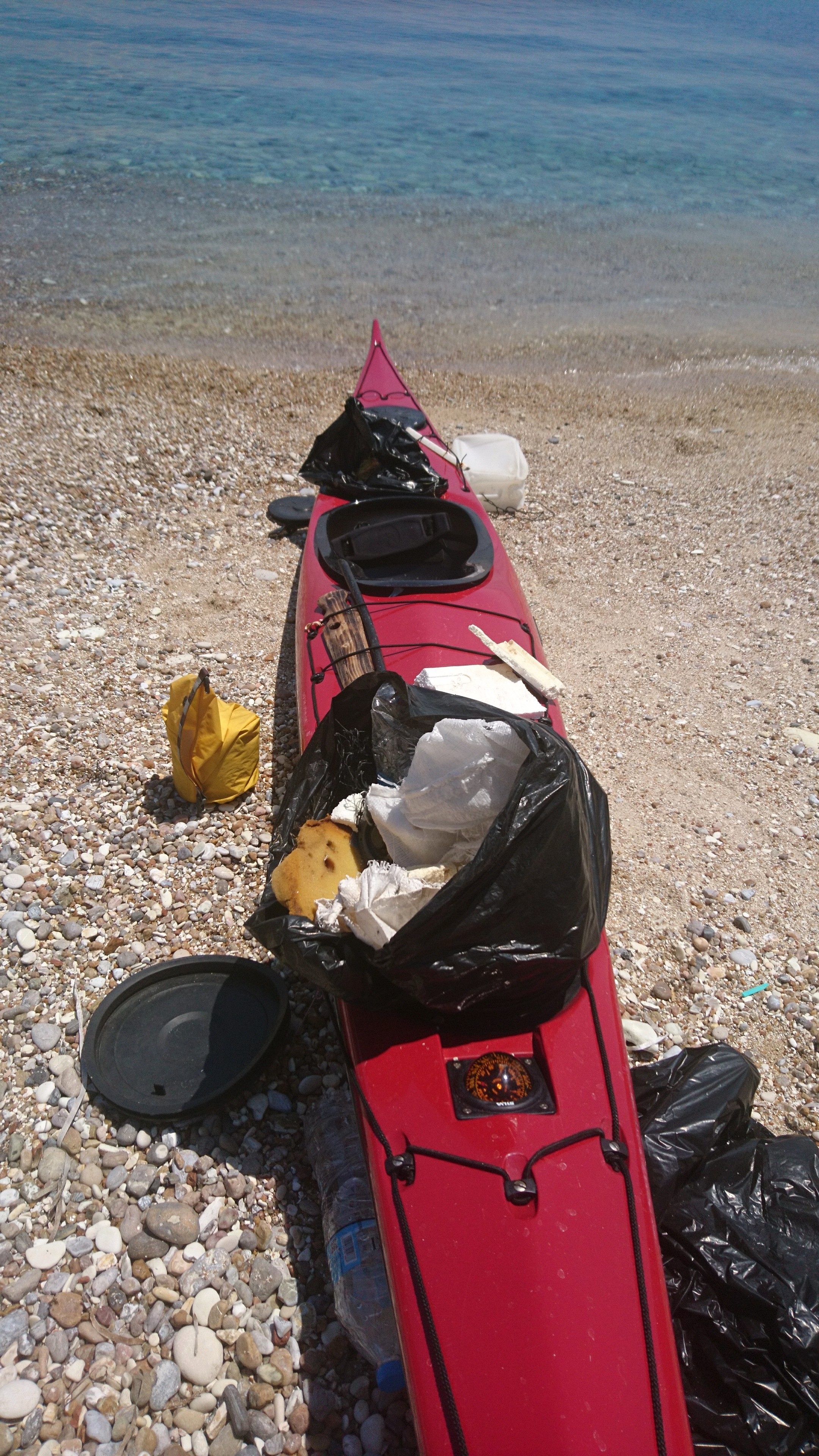 The images above are from the clean up Giorgos did as well as one of my kayak when litter picking at the second beach.